Wow. I am pretty much beyond exhausted. School has not even officially begun yet. It doesn't start until Thursday. I wasn't supposed to spend so much time on my room because I thought everything was finished and I couldn't take the heat in my room. Well, I didn't stick to that and ended up in my room pretty much everyday this week except Monday and today. Not only have I been working in my classroom, I have been doing loads of stuff at home. I feel like my list is never-ending. I guess it doesn't help that the list I make is mental so everything is all over the place. I need to get better with that. I try to think about things that HAVE to get done and worry about the other stuff later. The problem is everything HAS to get done. To top it off, some things are going on with my family (nothing to serious, thank God) and I have that on my mind, too. I am just ready to meet my new students so all this hard work can really be worth it. :)
So here's what my classroom looks like. It is not completely finished, but I can't keep everyone waiting forever. I just need to do the little things....like labels and finishing up some boards. A lot of these ideas I got from other blogs, but I might forget so please, if it is your idea, please comment so I can you give credit. I am not going to explain every picture, but Ill try to give you the most important details. It's a lot of pictures so please bare with me.
Crayons are organized by colors in the caddies. Second shelf is for homework, money, and notes.
Bottom shelves will be for take home book forms (more about that later), box tops, and my treasures (pictures and notes kids write me)
WBT teaching Rules! I made these! You can get them HERE!
Bucket fillers...can't remember where I got the printouts.
Daily five posters will go here eventually.
Classroom library books that I will eventually exchange out for the kids to use. Don't want to many books out at once!
Kids love this!
Write the room station. This is one of my additional stations for daily five. There will be different sheets for them to choose from in the paper trays. In the yellow bin are lots and lots of pointers.
Word Work Station (still needs some work)
Stuffed animals for kids to read with during read to self.
Black laundry basket with wheels from target. Big books will go here. This is also another added station that the kids do during the daily five. That rocking chair I got from a garage sale my first year for five dollars. My mom made the pillows for me. Doesn't really match my theme, but I love it anyway. :)
Calendar (not finished) I can't remember where I got the money posters from. Love them!
Need lables still but kids will turn work in by subject area in the first 6 trays. The rest are for extra supplies.
Listening station
Hard to see, but I pushed my desk against the wall.
Close Up: Book Baskets for Daily five, Paper tray for unfinished work, and privacy folders. The very top shelf is for scissors/glue, pencils, and bucket filler notes.
Our school theme is sports: Get in the Game. First grade has football. It took me 2 hours to do this board. I think I am going to keep it up all year. Thank goodness for Pinterest!
I just happened to have this in my room last year. Goes along with our school theme. It's about the only football thing inside my classroom.




Well, what do you think? Like I said, I am not finished, but will be by Thursday. I have no choice. :) MY KIDDOS ARE COMING!!!
I did manage to do some things non school related today. I got my hair done and a pedicure. I also went back to school clothes shopping. Finally spending money on myself!!! I am super excited about these jeans I got from Macy's that I am going to pull off as dress pants. Well, khakis. I am all about being fashionable and comfortable this year...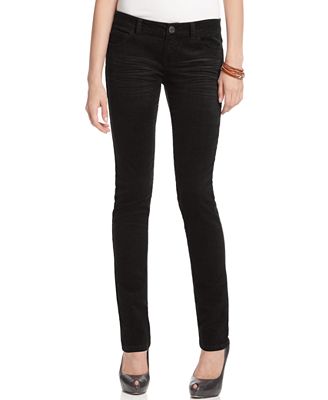 And also, I didn't forget.....I have 51 followers!! Yay! I am so happy! I know it is not the millions that some people have, but I am just blessed that people are interested in my blog. Thank you so much to all of my followers!!! A giveaway.....hmmmmm...I think I am going to wait until I get 75 followers. Seem like an odd number? It is, but I am different and that is OKAY. :)
Well, have a fantastic Friday. I am going to try and do something fun this weekend and finish up the last bit of school stuff before the big day. I won't stay away from blogging for too long. :)