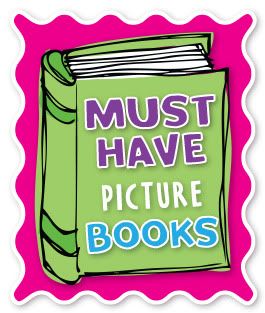 Hello, everyone! It has been a very busy Monday for me! I guess I better get used to it since I'll be starting back school soon! During the school year, Mondays are CRAZY!
I am doing my first link up with
Lindsey
from the teacher wife. I love her cute little blog! I am also obsessed with picture books. Since I inherited all of my picture books from a retired teacher, I have a TON. It doesn't matter how many I have, but I always buy more. You just never know when a book might be perfect for a lesson or just a little story hour. And whatever book you don't like, one of your students will. :)
Here are a few of my favorites:
This book makes me cry every time. I usually read this book around January, during the chinese new year. The main character wants to go off to a university, but in her culture girls are supposed to get married and become a wife. I love this book because it really embraces the Chinese culture. My students always have a lot of connections to this story. It is awesome to talk about going for your dreams. If you are interested in buying it click
here
.
I think this book is so funny! I love to read it during our weather and seasons unit. Farm animals wait anxiously for a storm to come. They think that storm is actually a person! All types of stormy weather hits, but the animals just think its the sky protecting them! The kids crack up every time! We stop and discuss a lot through out the book so the kids really get the meaning of the story. Click
here
for payment information.
Two books by the same author! Andrea Beaty is amazing! Our school was so lucky to have her for an author visit, two years ago. These books are hilarious. The kids and you will be cracking up!!!
Click
Firefighter Ted
or
Doctor Ted
to buy!
Last, but not least:
I think that Robert Munsch is a wonderful writer. This book is excellent for teaching your kids about reading with expression. I really get into it when I read it. The kids love to see how my voice changes and it really gets them excited! Robert Munsch also writes many other books that you should definitely check out. Once we read one, the kids want to read more so I usually make it a Robert Munsch week!
He's got a pretty interesting
website
with his books and even stuff for kids! Click
here
to buy it on Amazon!
I hope you found some new books you want to read with your class! :)
Don't forget to check out
Lindsey's
picture book link up or more great reads!
Well, I am off!! My teammate will be here in 10 minutes! We are heading to Missouri for the WBT workshop! It's going to be awesome! Can't wait to tell you about it! :)